The Mikocheni livestock improvement project aims at trying to solve and address the identified challenges of low cattle productivity due to diseases or poor genetics/breeds and degraded environment, that are believed to be hindering full maximization of livestock productivity in the area and by extension leads to low overall household income of the pastoralist families in the village.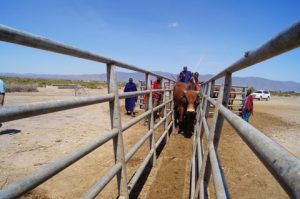 In this project FTK hopes to increase the annual overall household income of the pastoralist and agro-pastoralist families in the village by; improving on the health of the animals, encourage the reduction of cattle population in the area and by introducing better or improved bulls to service the local zebu cows. FTK also wish to do a pilot of pasture and pasture management in the village and use the bull's center as an example and a reference point where livestock keepers can learn from and hopefully emulate. it's our believe that once the health and breeds of the cattle improve, then the pastoralist through training and marketing strategies, will slowly gain the confidence of harvesting their stocks and diversify their livelihood options hence relief the stressed environment and ecosystem.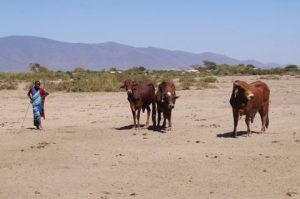 In order to improve on the productivity of Maasai cattle and thereby increasing profitability, one need to pay close attention to the health of the animals. FTK seeks to explore means of improving the health of animals by focusing on three main pathways; ticks and parasites control, access to veterinary services and improving/ promoting regular vaccination of livestock against common killer diseases in the area. FTK also wants to promote an arrangement where local pastoralist are trained as para-vets so as to ensure access to veterinary services in the most remote parts of the community and during times livestock moves and migrate to other districts, regions and countries.